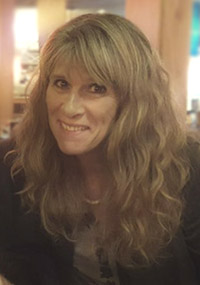 Welcome to my website and domain host information.
I provide domain name registration, hosting, and email service through a private server, fully staffed by professionals with a long-standing record of over 10 years. I have hosted over a hundred sites since I began my business in the early 1990s. Over the course of that time most left for free social media ... though, I still have some clients from the beginning who continue to support my business to this day. I'm very thankful for their loyalty and friendship. They put their trust in me and I have never let them down. They know I am reasonable and fair, and always available to assist them when needed. Having tech experience, I am able to resolve most all issues that may arise, though, there haven't been many, and if I can't myself then I call my tech guys ... who have always come through.
My websites are all Custom Built. Many people ask me if I build it, can they maintain it, and update it themselves. The answer is basically 'No.' The reason for that is because I don't build template sites that are editable. Unless someone has the same web building software that I use, due to the programs coding, other software is not compatible. Therefore, all changes made are done by me, and usually I don't charge for minor update requests. I don't charge a monthly maintenance fee because every request is handled by how much time would be involved. I also do not have an hourly cost. As I have stated, each site, each update, any changes are assessed per project.
People want to know what does it take to get started. The first thing I tell them is to choose a domain name, what do you want to call your website. I inform them to give me several names to check for availability. Some clients already have a domain name and so that cost is waived, however, if they need me to go into their register to point the nameserver, there is a small fee. Once we have a domain name registered, the next step is to set up a hosting account. The fees for both are 'upfront cost' before we get started on creating the site. These cost are out-of-pocket, whereas the site design is not. There is no discount on multiple year registration.
UPFRONT COST
Register domain name: $35.00 per year
Point Nameserver: $25.00
Domain name host acct: $15.00 per month (Paid in advance either 3 months at $45.00 or 6 months at $(90.00) All payments are invoiced through Paypal. You do not need a Paypal acct.
Initially, I like to talk directly with the client on the phone to get a clearer picture of what they are wanting, but after that, much of the communication is done through email. We'll talk about what you're looking for, exchange ideas and form a plan to begin. Once I have all material provided I need to get started, I will put together and upload an online proof, in which we will begin to customize to your liking. The cost varies to what is involved, but we talk about all that before getting started to fit your budget. Below are basic starting points.
WEB DESIGN BASIC COST
Home Page Starts at: $100.00 and up
Additional pages: $75.00 and up
Photo Gallery: $150.00 and up
Any other special requests can be discussed
If you're interested or have questions, please email me at: judith@designsbyjudith.com
Have An Amazing Day!
Disclosure: Because I run a private server, I reserve the the right to be selective.